Some of our customers:
Product features
Planbition is a highly flexible solution that supports almost any workforce management process. From onboarding up to calculating premium hours and overtime to export to payroll – and invoice systems.
All with the goal to get the right people in the right place at the right time!
Have a look at a global overview of the features below.
Planning & Scheduling
The operational planning module is the heart of the application, where all information flows come together. The most important aspect of the operational planning is that you have overview and insight, so that you can conduct efficient planning in a structured and simple manner.
Human Resource management
The HRM (Human Resource Management) module always gives you an up-to-date insight into your whole personnel portfolio. The latest personal details, such as (labour) contracts, employee type, bank details, qualifications and dossiers, can thus be accessed any time, anywhere.
Customer relations management
Manage all your clients centrally! For each individual customer, you can manage the whole hierarchy to the desired level of detail. Service Level Agreements can be defined per customer to support your daily operation and gives the management a detailed overview of the KPI's.
Employee self service
The ESS (Employee Self Service) module allows your employees to access the system. Depending on the rights, they can check their schedules, manage availability, register for shifts, apply for leave, request reports and schedule themselves on open shifts plus many more features.
Customer self service
The Customer Self Service Module gives your customers an insight into the status of planning and allows them to submit requests, which can then be incorporated into an adjustable workflow by your organisation. Give your customer access to the reports or even let the customer schedule your employees by themselves.
Master/ vendor
Working with vendors or multiple temp agencies? With the master vendor functionality you are able to divide the demand over multiple parties and still have a central overview of the complete planning. KPI's about market share and fullfillment will be at your fingertips.
Reporting engine/ Business intelligence
Planbition includes a complete reporting engine, which can be used to compile a wide range of reports. Reports can be compiled based on lists, graphics and pivot tables. Also Microsoft Power BI can be used to analyze all information to the lowest level.
Timeregistration
Timeregistration with hardware terminals, geofencing in the app or let the employee manually enter it into the app and send into an approval workflow. Register the time based on the planning and save time to register it all from scratch! Rounding rules are applied automatically.
Interfacing
Planbition is open software and can technically connect with any other system. By default 18 api's are available for import and/or export. If the api's are not fullfilling your needs customized interfacing is one of the possibilities as well.
Benefits
Available on all devices and an unlimited amount of users free of charge. Planbition is a higly configurable solution you can adjust to your needs without expensive customization.

The solution can be branded to give all users the look and feel of your own company.
100% webbased, usable on any device
No installation needed, just use it on any device and browser. Native apps for IOS and Android are also available.
Multiple settings within one installation
Different needs for different departments or customers? It's flexible to support all functionalities at all levels.
Pay as u use and all modules included
Pay only for the usage, all current and future modules are included! Not satisfied and you don't use the system? No invoice! Fair enough.
Save up to 85% of your time to fill the schedule
Measured times at our customer shows that a reduction of 85% can be reached depending of the process.
Decrease communication time by 70%
Automate the communication with external parties and your employees and save upto 70%! Start communicating about things that make sense!
Audit trail and KPI's in your pocket
Discussions internally or with customers about fullfillment or time to fill? Show them out of your pocket what the problem is!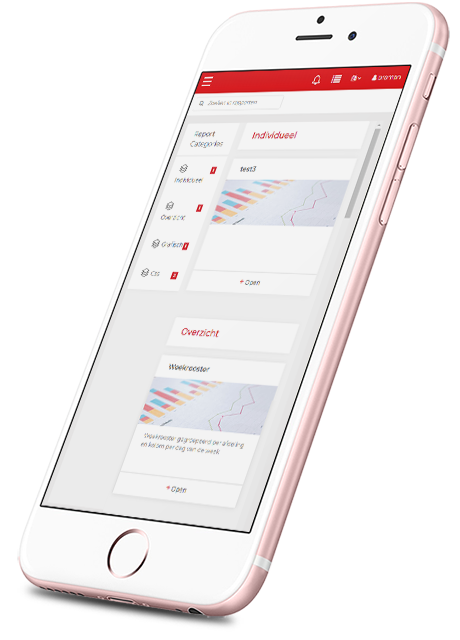 About Us
Planbition is a supplier of intelligent and innovative software solutions for workforce management, covering the entire chain from strategic personnel planning to time registration.
Through years of practical experience we are aware that software can not be the solution to your problems alone, but that software supports a good process.
Distinctiveness
The strength of Planbition is the creation of added value with software products in combination with the right services to solve the problems surrounding the staff. Not the software itself, but the way in which it is used is central. The user-friendly software distinguishes itself because the latest technologies are processed in our products in a creative and innovative way.
Practical Experience
Planbition employees not only have years of practical experience in developing software, but also have years of experience with the personnel planning processes. The combination of these knowledge areas enables us to be a full discussion partner for our customers and, together with the market, to follow developments closely and respond quickly to changes.
Lean & Mean
Planbition is a lean and mean organization with a pragmatic approach. Our view with regard to the future of software suppliers is that it is no longer of this time to bring expensive licensing models onto the market and to demand high investments from the customer, but to enter into a partnership with the customers, so that they can make optimum use able to make our products and services with a minimum of risk and at the lowest possible cost.
Our core team
We have a core team that is responsible for the daily business. Besides the core team we have a flexible team to scale up or down whenever needed. The flexteam consists of developers, project managers and consultants which can be expanded to an additional 28 resources.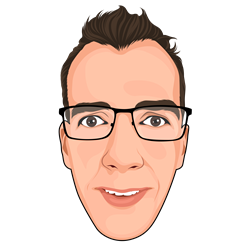 Support
Our #1 priority is you, our customer. We believe in our product and set ourselves the highest standards. Our ambition regarding your workforce management is the same as you have, that's why we offer you the best possible support. Besides this we offer you continuously free updates and new functionalities.

Besides support we also give you an important voice into our roadmap. In the sections below the customer can login and send all their wishes where other customers can vote on. Based on all votes we will implement the requested functionalities for free!
Support
Click below to access our support area for all issues regarding our software, the manuals and instruction videos. Don't hesitate to get in touch with our great support team!
Contact
Do you have any questions about our product or services? Just drop a quick note and we will be in touch with you as soon as possible.
+31-(0)24-3529629
info@planbition.com
Jonkerbosplein 52, 6534 AB Nijmegen, Netherlands